Let's Work Together
Do you feel that your life could improve by having a great job that you truly enjoy while also getting compensated exceptionally well to live a better life?
If you answered yes to the question above, then please check us out!

My name is Nestor, owner of Romita Auto Service. My father and I decided to open business back in 1999 to serve our community. Since then, the automotive industry has dramatically changed and continues to change every day. These changes have allowed us to create an ideal work environment for those who enjoy a good challenge and have a desire to learn. If you love working on cars or enjoy talking to people and helping them with their automotive repairs, then I encourage you to keep reading and learn more about our shop and what we have to offer.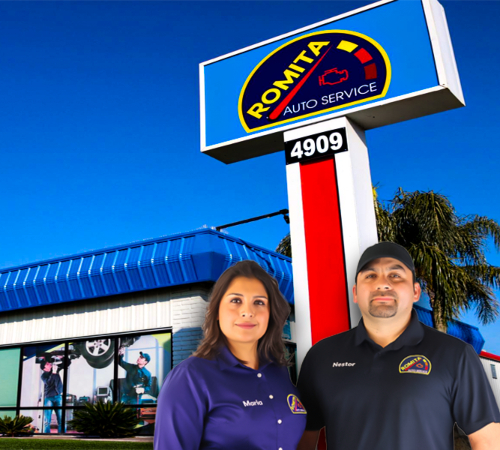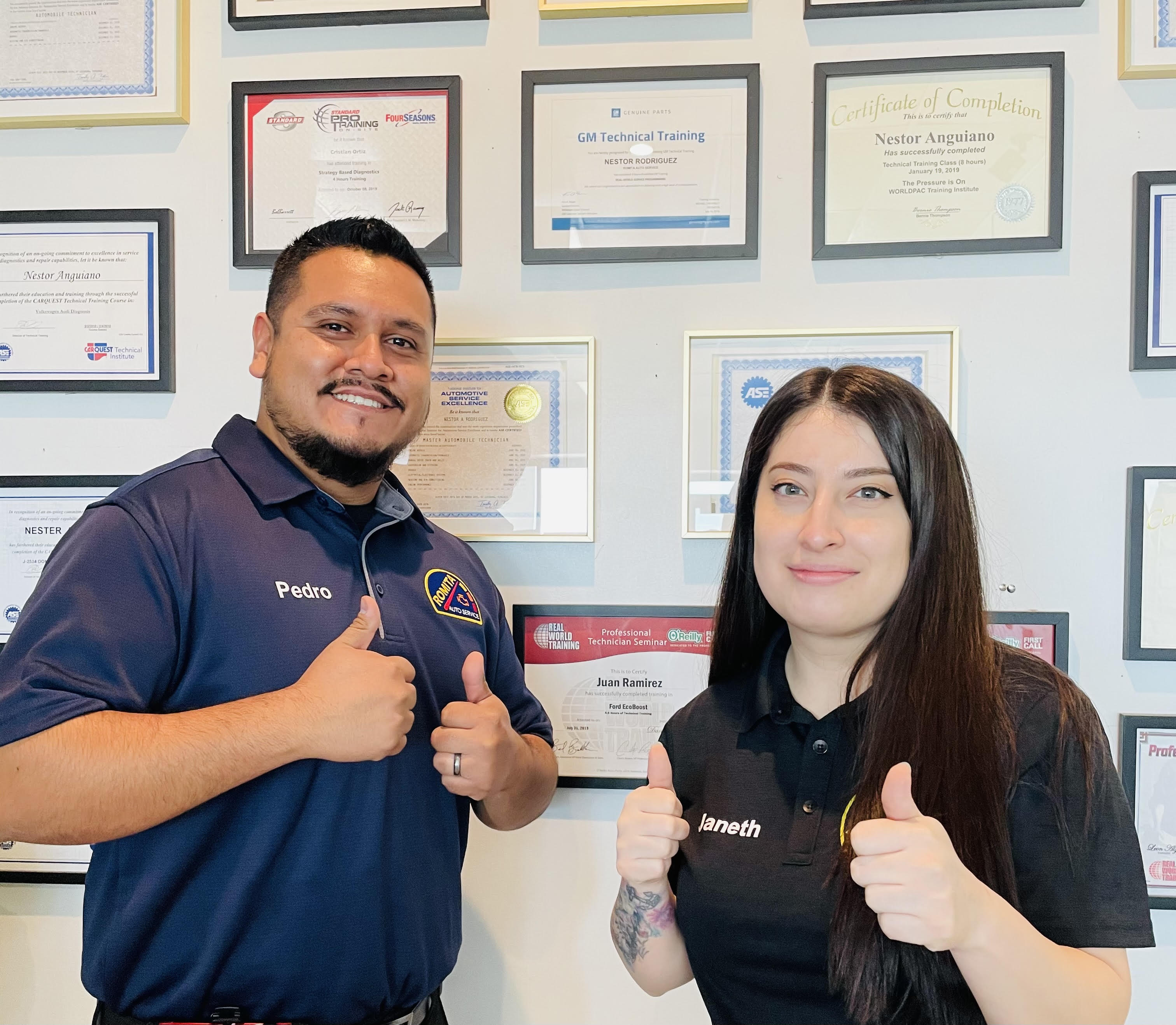 Our Mission Statement
"Our mission at Romita Auto Service is to provide a trusted automotive repair facility through our family team of skillful, caring professionals". We operate as a family team and only as a team will our mission come true. At our shop, you will become familiarized with our core values:
(Trust): Trust is the main goal that we thrive to earn from our customers and among team members. Communication, respect, and dependability are a few of the factors that constitute a trust.
(Skillful): Our team members constantly improve their skills and knowledge by continuing to educate themselves and being open to learning something new every day.
(Caring Professionals): We do not only fix cars; we provide solutions to our community so that they can continue their daily lives with reliable vehicles.
These are only a few however we hope that these core values align with yours and that they are equally important to you as they are for internal team culture.
We Value Our Environment
Our work environment includes teamwork, respect, and reliability. We want our team members to feel appreciated and know that their voices matter. Romita Auto Service hires people who value other people, it is part of our internal culture.
Our shop has 6 stations and expanding to have more stations, a comfortable break room, an office, and a spacious waiting area for our customers. Technicians have their station with toolboxes, lift, and service center information systems. They don't even feel the need to lock their toolboxes because trust is a crucial part of our everyday work life. Our service advisors have access to all the tools and resources necessary that allow them to properly and effectively attend our customers professionally.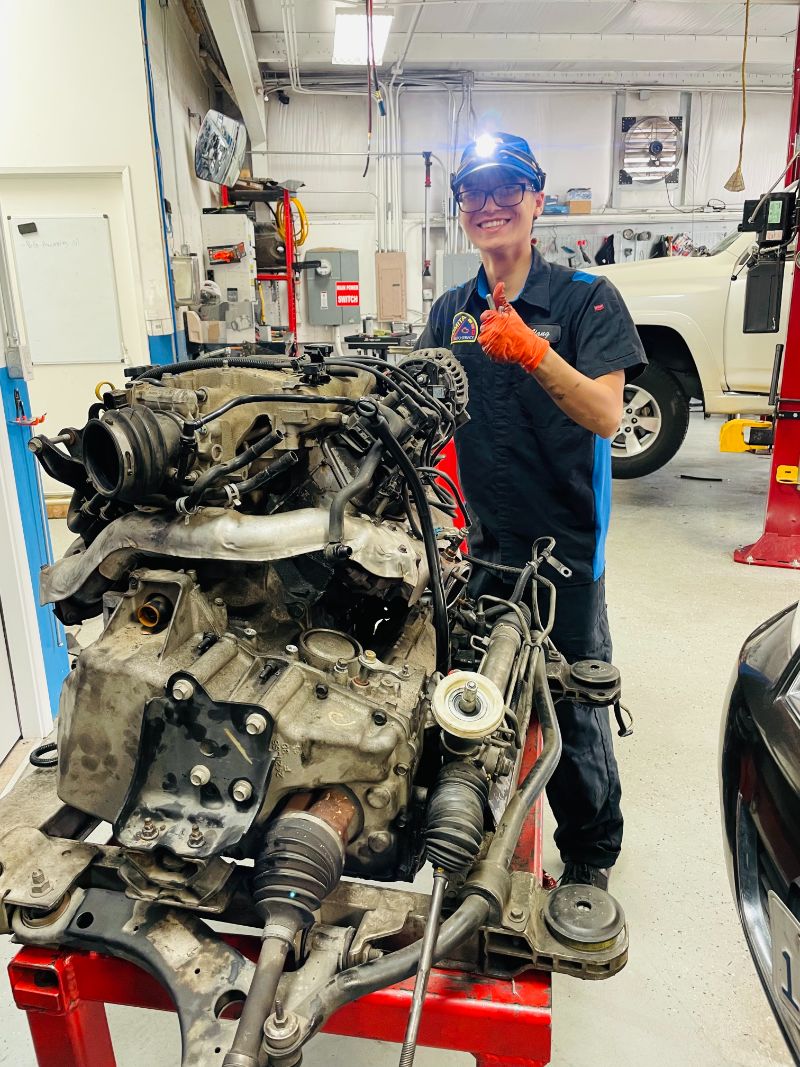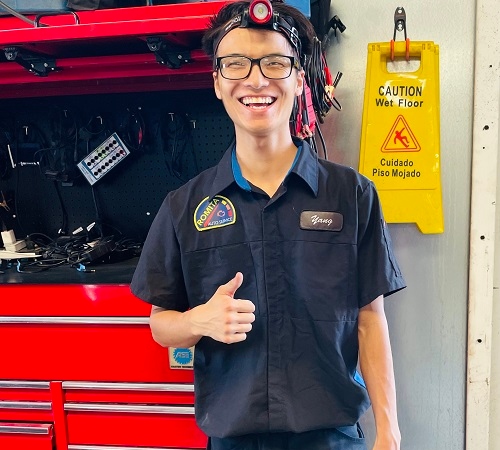 We Care About Your Future
Here at Romita Auto Service, we strive to see our Team Members reach their goals. We believe that in order to achieve our goals in life, we need to compete with ourselves and not with others. Our team members' future and growth are important for us and we work together to develop career paths for each of them. As a technician, you will become a Master ASE Certified technician and as a service advisor, you can become an ASE Certified Consultant.

Additionally, there are a variety of benefits that Romita Auto Service has to offer.
Here are a few of the many:
Weekends off
Paid holidays
Bonuses are earned on each pay period
Quality equipment to make repairs more efficient and the use of factory
diagnostic equipment available as well.
Paid vacations
Paid sick days are available
Paid uniforms
Health insurance
Your own Workstation
Tablet and computer on each Workstation
Clean and organized shop
Retirement plan
Life insurance
What Do I Do From Here?
I hope that after reading this you have discovered if Romita Auto Service is the right fit for you. We are constantly recruiting the best of the best from technicians, service advisors, management personnel, helpers, and interns. Anyone who has a passion for helping others and the motivation to learn is welcome.
To apply you can easily send me your resume at my Email: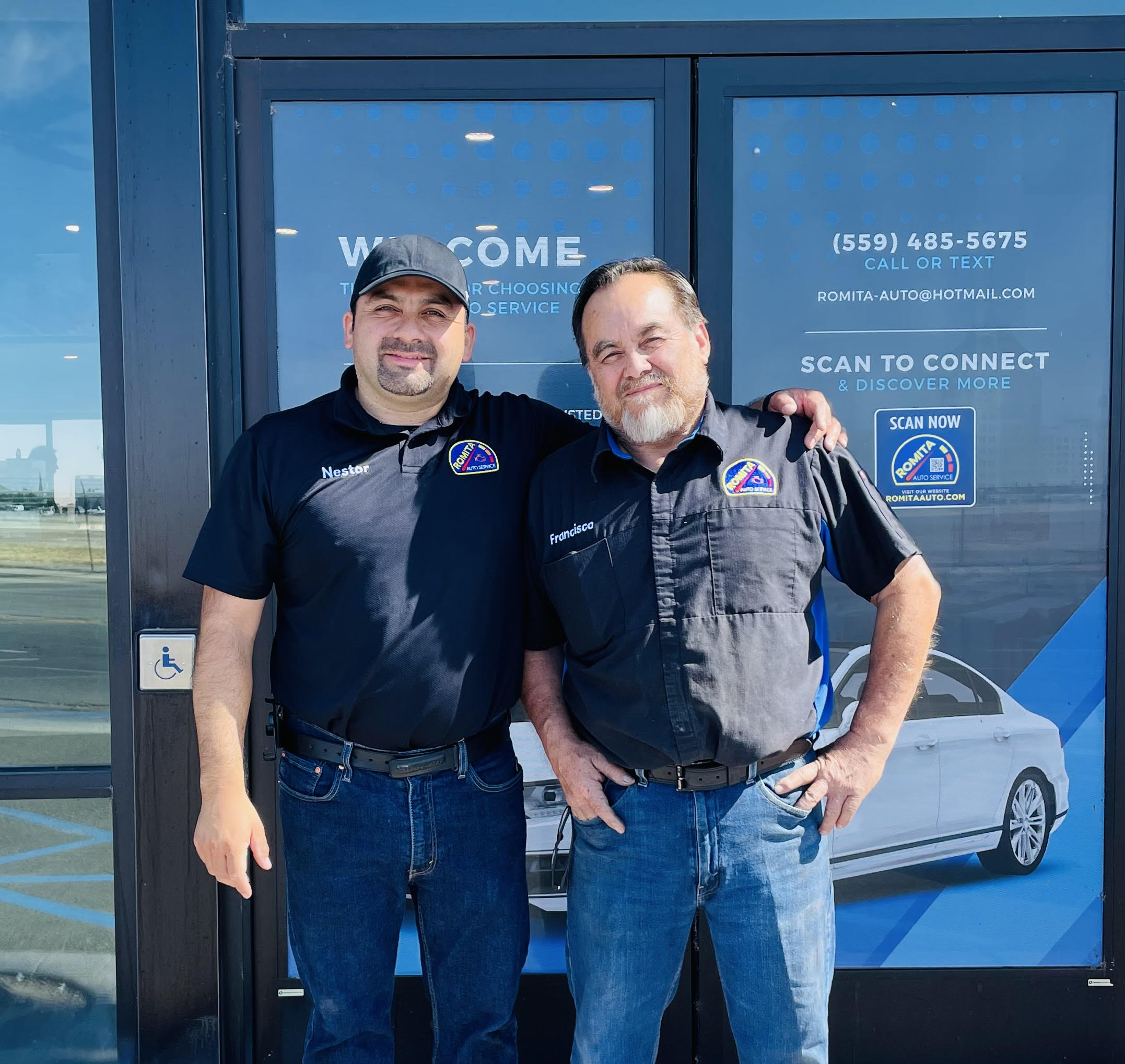 nce 1999 to date, the beginning of our business and our dream was not easy but there has always been trust among us as father and son. We opened our business doors in October 1999 in a small workshop located on Belmont ave in the city of Fresno Ca, and little by little we moved to larger workshops. One of our achievements is that we started with great confidence and acquired our ASE certifications and my son Nestor even achieved his Master ASE certifications. We have devoted much effort and time to the business, including technical and business studying at schools and ongoing seminars in various areas to get to where we are today
I was a Ford technician at the dealer, now I'm glad to be part of the Romita Family team !!
I'm grateful to work together with a company that helps me further expand my knowledge and experience.
I have been working at Romita Auto Service since 2018 and this is the exact work environment I have always dreamt of! We all work as a team and grow both as a team and as an individual. Thank you to My grandfather Francisco and my father Nestor for creating such a person-first culture at our shop!
Working at Romita Auto Service with such a great team with an experience they have to offer has been phenomenal. Not to mention it's very family-oriented and has great mentors. I'm very thankful to god for Romita allowing me to be part of an amazing team!
I've worked at Romita's since 2018 and from the beginning, it's been all about teamwork. A great work environment with motivated technicians, working smarter to properly start and finish every job!
I have been a proud team member at Romita's since 2016 and throughout the years I've been given amazing opportunities to expand my knowledge and have been taught by great leaders! Everyone here has become like family, we look after one another and that's what makes this shop so special, we work together as a team to achieve great results!
❮
❯